Who to watch at the 2019 US National Gymnastics Championships
The US National Gymnastics Championships is just around the corner, August 8th-11th. The Championships will be held in Kansas City at the Sprint Center and will feature the best gymnasts in the United States. The clear favorite is Simone Biles, as she attempts to win her 6th all-around Championships. However, there are many great gymnasts to cheer for. Take a look at a few of the best.
Simone Biles, the Reigning World and Olympic Champion
Simone Biles is the World's most decorated female gymnast. Biles has won a combined total of twenty-five Olympic and World Championship medals. If Biles wins the all-around she will tie for the most all-around wins with Clara Schroth Lomady, who won the women's all-around from 1945-46 and 1949-52. Biles is extraordinary on all events, but be sure to watch her floor routine as she is rumored to compete upgrades in her tumbling passes.


Jordan Chiles
the 2018 US vault silver medalist and the 2017 US Silver medalist has recently moved gyms. She is now training at World Champions Center in Texas along side Simone Biles. With the recent change in gyms it will be exciting to see what changes she has made to her gymnastics as well.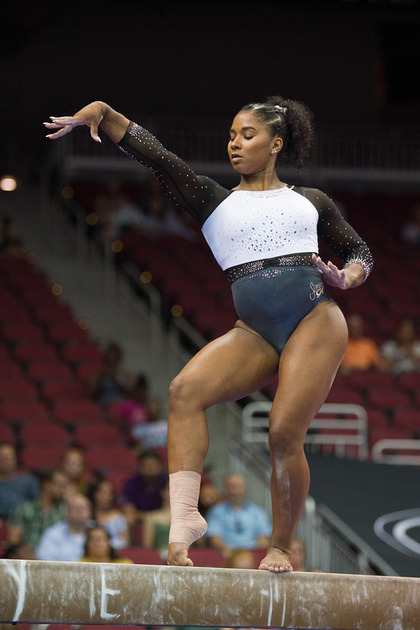 Jade Carey
Jade Carey the 2017 World silver medalist and the 2018 Pan American champion on vault and floor exercise, trains in Arizona where she is coached by her father. Jade has postponed her college career in hopes of making the 2020 Olympic team.

Kara Eaker
Kara Eaker is a hometown favorite. Kara trains at GAGE in Blue Springs, MO. Kara is a member of the 2018 World Championship team. She is known for her beautiful beam work. Kara recently finished 4th place the
2019 US Classic
.

Morgan Hurd
Morgan Hurd is the 2017 World All-Around champion. In addition, she is a member of the 2018 World Championship team and a five time world medalist. Morgan finished 2nd place at the recent 2019 US Classic. She won the uneven bars at the Classics.

Grace McCallum
Grace McCallum is a member of the 2018 World Championships team. Grace trains at Twin City Twisters. She recently finished 3rd place at the 2019 US Classic. At the US Classic she tied with Jade Carey for 2nd place on floor behind Simone Biles.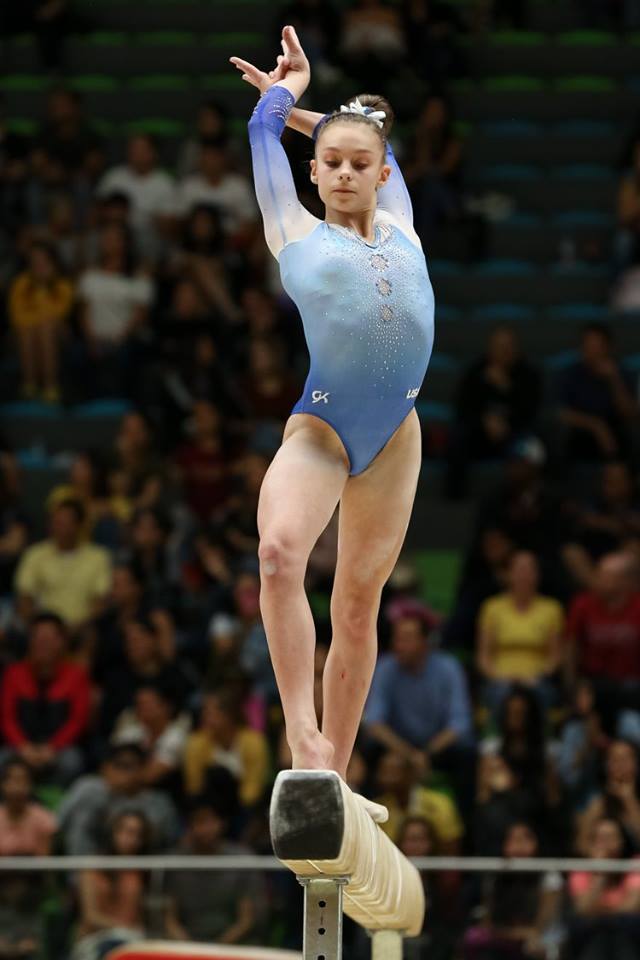 Riley McCusker
Riley McCusker most recently placed 2nd in the all-around at the 2019 US Classic finishing behind Simone Biles. Riley was also a member of the 2018 World Championships team. Riley is known for her beautiful lines and artistry on all events.

Leanne Wong
Leanne Wong, another hometown favorite, is the 2019 American Cup Champion. Leann trains in Blue Springs, MO with teammate Kara Eaker. Most recently, Leanne finished in 5th place at the 2019 US Classics.
With these eight great gymnasts and many more, the 2019 US National Championships are sure to be exciting! Don't miss out on your chance to watch the Championships at the Sprint Center in Kansas City or on TV!
Read more about Competitive Team: